Attention A T users. To access the menus on this page please perform the following steps. 1. Please switch auto forms mode to off. 2. Hit enter to expand a main menu option (Health, Benefits, etc). 3. To enter and activate the submenu links, hit the down arrow. You will now be able to tab or arrow up or down through the submenu options to access/activate the submenu links.

Advanced Platform Technology Center
Leadership
Ronald Triolo, Ph.D.
Executive Director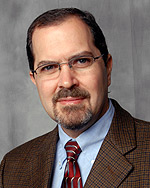 Dr. Ronald J. Triolo serves as the Executive Director of the APT Center, a research center in the VA Rehabilitation R&D Service, which is dedicated to developing and applying advances in material science, microfabrication and wireless communication to create new restorative and diagnostic medical technologies in the areas of prosthetics/orthotics, neural interfacing and health monitoring/maintenance for individuals with physical or cognitive disabilities or limb loss. He is a Tenured Full Professor in the Departments of Orthopaedics and Biomedical Engineering at Case Western Reserve University and serves as the Director of the Motion Study Laboratory (MSL) at the Louis Stokes Cleveland Department of Veterans Affairs Medical Center, which is a state-of-the-art facility for the biomechanical and physiological analysis of human motion and rehabilitation outcomes and assistive technologies for gait, posture, balance and activities of daily living after neuromuscular dysfunction.
Dr. Triolo has been a researcher in the field of assistive, restorative and rehabilitative technologies for almost 25 years. During this time he has conducted Phase II multicenter clinical feasibility trials of implanted neuroprostheses for standing and walking, developed new multicontact peripheral nerve electrodes and exploited their selectivity to delay the onset of fatigue, and pursued original research directed toward providing new and clinically useful options for automatically regulating standing and seated balance, and designed powered exoskeletons for walking and stair climbing after paralysis. These efforts have been funded by the VA, NIH, DoD, DARPA and USFDA.
Dr. Triolo's experience includes being an investigator and active member of the Executive Steering Committee of the Cleveland FES Center, the Board of Directors of the International FES Society, and a founding board member of "RePlay for Kids" - a non-profit organization dedicated to modifying and repairing toys adapted for children with physical disabilities.
Gilles Pinault, M.D.
Co-Director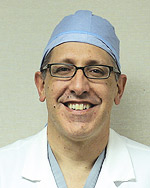 Gilles Pinault, M.D. is responsible for identifying the medical and rehabilitation needs of veterans and communicating them to the investigators and Center leadership. He actively solicits input from peers within the LSCVAMC and CWRU medical communities, as well as the local and national professional consumers of technology. He is specifically charged with maintaining strong and productive linkages with all investigators, clinicians and medical consultants, and medical students. Dr. Pinault is the Medical Director of the Surgical ICU and has over 10 years of full-time service at the LSCVAMC as a vascular surgeon. He has served as Co-Investigator or Investigator on NIH, DoD, and VA grants, as well as numerous industrial-sponsored clinical trials.
Clay Kelly, M.D.
Medical Director

Dr. Kelly has been involved with the Advanced Platform Technology Center of Excellence since 2010. Currently, he serves as the Chief of the Physical Medicine and Rehabilitation (PM&R) Service and the Medical Director of Amputee Rehabilitation at theLouis Stoke Cleveland Veterans Affairs Medical Center (LSCVAMC). He has successfully incorporated biomedical researchers into the PM&R clinical service, which has resulted in funded research projects.
Dr. Kelly's clinical area of work is amputee rehabilitation, where he has directed interdisciplinary amputee clinics for the past 20+ years. His goal is to restore and preserve function in amputees, and collaborating in research initiatives through the APT Center is a natural extension of his work. Currently, he is the Site Principal Investigator for the VETPALs research study in collaboration with the Puget Sound VA.
Dr. Kelly also serves on the APT Center Clinical Advisory Board, and will continue to bring a clinical perspective to the research done here with the goal of enhancing translation of technology to the benefits of our veterans as well as all amputees.
Dustin Tyler, Ph.D.
Director of Engineering, Quality and Regulatory Affairs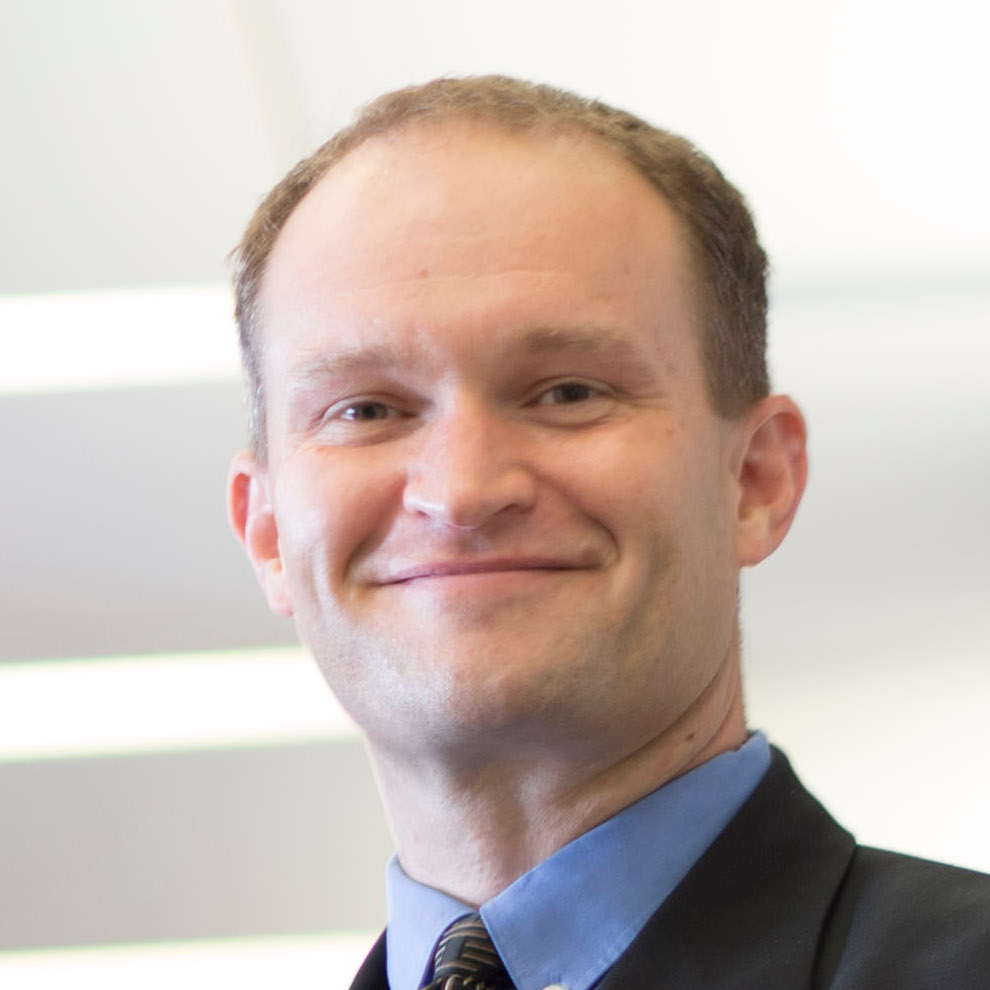 Dustin Tyler, Ph.D. is responsible for the engineering, quality and regulatory affairs operations, establishing a vision for the technology development and overseeing design controls and documentation procedures for adoption into the Quality System. Dr. Tyler has more than four years of commercial experience in the medical device industry and is an expert in design controls and quality system management. Dr. Tyler has been awarded over 5 patents and has three currently pending. He holds the appointment of Kent H. Smith II Professor in the Department of Engineering at CWRU. Dr. Tyler is an expert in neuroscience, neural interfacing, neural prostheses, and is the recipient of research awards from the VA merit Review program as well as the NIH, DoD, DARPA and other external sponsors.
Margot Damaser, Ph.D. & Christian Zorman, Ph.D.
Directors of Research & Scientific Affairs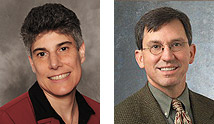 Margot Damaser, Ph.D. and Christian Zorman, Ph.D. identify new funding opportunities for investigators, and simplify the grant submission process through institutional partners. These individuals affect the direction of the Center, direct communication with investigators, and are conduits for Center interactions with local institutions (i.e. the Cleveland Clinic) and institutional partners (i.e. CWRU). They serve as APT liaisons on the VA Research & Development (R&D) Committee and to the Case School of Engineering. As APT Co-Investigators they demonstrate an in-depth understanding of project areas and seek new ways to promote scientific activities. Drs. Damaser and Zorman oversee the new Innovation Incentive Award program for the Center designed to solicit and assess new ideas for collaborative projects for pilot funding that will ultimately lead to successful independent projects.
Dr. Damaser has an international reputation for her high-quality research aimed at investigating the mechanisms of urinary incontinence. In 2000, Dr. Damaser was awarded a Presidential Early Career Award in Science and Engineering for outstanding research on the human urinary bladder using mathematical modeling along with physiological and neurological studies. This is the highest honor bestowed by the United States Government on young professionals at the outset of their independent research careers.
Dr. Zorman has extensive expertise in the development of enabling materials for micro- and nanosystems. In 2006 and 2007, Dr. Zorman was a NASA Summer Faculty Fellow and also won the NASAE Group Technical Achievement Award in 2004. In 1989, he was the recipient of the Distinguished Graduate Teaching Award from CWRU.
Kath Bogie, Ph.D.
Lead - Health Monitoing and Maintenance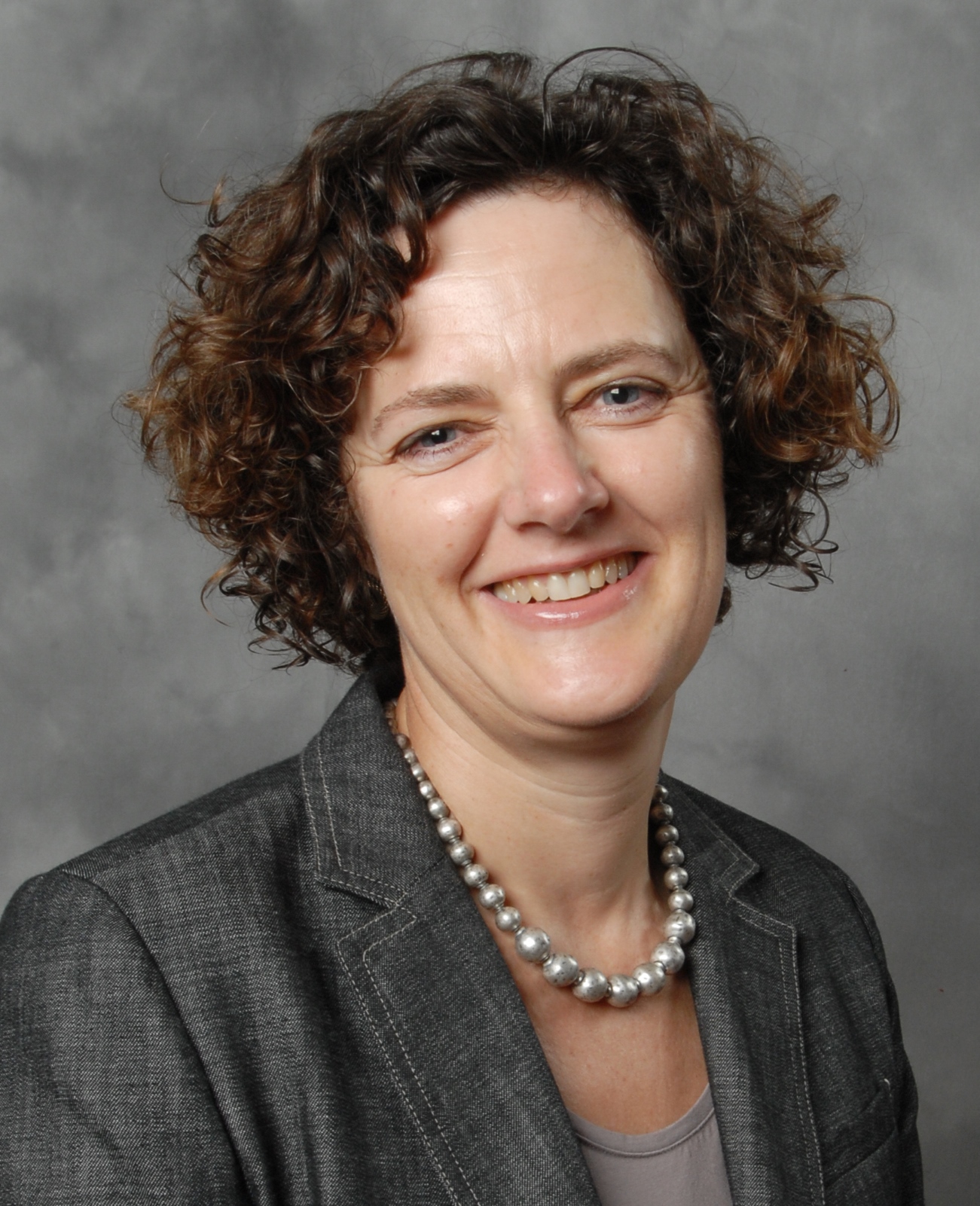 Kath Bogie, Ph.D., serves as the lead for the Health Monitoring and Maintenance program. In addition, she oversees the grant submission process, providing for high quality and competitive research submissions. Finally, she represents the concerns of all other APT Investigators to the management team at Leadership meetings.
Dr. Bogie is a biomedical engineer with a background in translational research in tissue health, wound management and wheelchair seating. Dr. Bogie leads studies to develop health maintenance technologies, including the modular surface stimulation system to systematically evaluate the effects of electrotherapy for treatment of chronic wounds and an advanced modular cushion for cost-effective pressure relief. Dr. Bogie also studies the application of advanced digital imaging for clinically useful monitoring of chronic wounds and is working with the Rural Telehealth program to implement wound monitoring technology in the field.
Jeffrey Capadona, Ph.D.
Lead - Neural Interfaces


Jeffrey Capadona, Ph.D., serves as the lead for the Neural Interface program. In addition, he represents the concerns of all other APT Investigators to the management team at Leadership meetings.
In 2005, Dr. Capadona completed his Ph.D. thesis studying the effects of surface properties of biomedical implants on the control of cellular response and function at Georgia Institute of Technology. Dr. Capadona immediately began his career with the Department of Veterans Affairs as a Research Health Scientist. Dr. Capadona became interested in the neurodegenerative response to implanted biomedical devices. Dr. Capadona has co-authored two patents, two book chapters, 95 scientific abstracts and over 30 peer-reviewed scientific manuscripts, including one in Science and another that received the cover of Nature Nanotechnology. His research articles have been cited over 1900 times. Dr. Capadona's recent awards include: the Case School of Engineering Faculty Research Award, multiple graduate student mentoring awards, and the 2011 Presidential Early Career Award for Scientists and Engineers (PECASE).
Paul Marasco, Ph.D.
Lead - Prosthetics and Orthotics


Paul Marasco, Ph.D., serves as the lead for the Prosthetics and Orthotics program. In addition, he represents the concerns of all other APT Investigators to the management team at Leadership meetings.
Dr. Marasco earned his Neuroscience PhD from the Vanderbilt Brain Institute of Vanderbilt University in Nashville, Tennessee. There he underwent formal interdisciplinary training in molecular neuroscience and developmental molecular genetics. His independent graduate work focused on studying the sensory neural system of the mole. Dr. Marasco's post-doctoral work moved to a clinical translational focus. Dr. Marasco studied physiologically relevant sensory integration with prosthetic devices. These investigations included a diverse array of experimental tools such as psychophysics, perceptual mapping, cortical and peripheral neural recording.
Dr. Marasco's broad-based sensory neuroscience research continues as a principal investigator in the Advanced Platform Technology Center of Excellence at the Louis Stokes Cleveland Department of Veterans Affairs Medical Center. Here he has honed his translational approach using animal models to answer basic science questions and then using them to inform clinical approaches while conversely utilizing human research subjects to provide scientific insight into how the brain functions. Dr. Marasco is currently involved with studies to understand kinesthesia. His work is focused on understanding the mechanistic aspects and brain organizational properties of this poorly understood sense.
Pedram Mohseni, Ph.D.
Lead - Enabling Technologies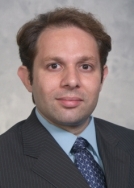 Pedram Mohseni, Ph.D., serves as the lead for the Enabling Technologies program and research in the field of wireless health. In addition, he represents the concerns of all other APT Investigators to the management team at Leadership meetings.
Pedram Mohseni received the B.S. degree from the Sharif University of Technology, Tehran, Iran, in 1996, and the M.S. and Ph.D. degrees from the University of Michigan, Ann Arbor, MI, USA, all in electrical engineering, in 1999 and 2005, respectively. Currently, he is a tenured Full Professor in the Electrical Engineering and Computer Science Department at Case Western Reserve University, Cleveland, OH, USA, with a secondary appointment in the Biomedical Engineering Department.

Dr. Mohseni has been an Associate Editor for several IEEE journals since 2008, as well as a member of the Technical Program Committee of the IEEE RFIC Symposium (2012-2015), CICC (2012-present), and ISSCC (2016-present). The author of two book chapters, one issued and four pending patents, and over 85 refereed technical and scientific articles, he has received several awards including the National Science Foundation CAREER Award in 2009, Case School of Engineering Research Award in 2011, first-place prize of the Medical Device Entrepreneur's Forum at the 58th annual conference of the ASAIO in 2012, and EECS Mihajlo "Mike" Mesarovic Award for Extraordinary Impact in 2013.


return to top