APT Center News: 
---
APT Center congratulates Dr. Clay Kelly on receipt of Best Doctors in America Award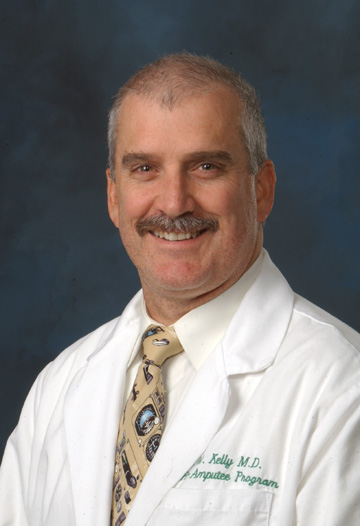 Dr. Clay M. Kelly of our very own Physical Medicine and Rehabilitation Service received the accolade of being recognized as a 'Best Doctor in America' from Best Doctors, Inc. in the March, 2013 edition of Cleveland magazine. For over 20 years, Best Doctors, Inc. has conducted an extensive physician survey to identify the doctors that other doctors trust most. It is the largest ongoing, peer-reviewed survey in the medical field. The Best Doctors survey asks physicians: "If you or a loved one needed a doctor in your specialty, to whom would you refer them?" The responses form the basis of the Best Doctors global database of more than 53,000 medical experts in over 450 specialties and subspecialties worldwide.

This process takes place biennially, by physicians included in the Best Doctors database. Specialists complete ballots on other doctors in their own and in related specialties. During this nine- to 12-month period, doctors may also nominate and provide information on other physicians who they think should be considered in the peer review process. Best Doctors are:

• Reviewed and elected by their peers
• Clinically and academically accomplished
• Affiliated with national and global centers of excellence, including Dana Farber, MD Anderson, Baylor, Memorial Sloan-Kettering, Johns Hopkins and other leaders
• Leading medical practitioners, researchers and teachers
• Members of a prestigious, peer-reviewed group that includes the top 5% of U.S. physicians

To date, expert physicians included in the Best Doctors database have reviewed tens of thousands of cases, providing invaluable diagnostic and treatment recommendations. Best Doctors, Inc. does not pay physicians to be included in their database and, conversely, a doctor cannot pay to be part of the database.

Dr. Clay M. Kelly serves as the Associate Medical Director of the APT Center. Dr. Kelly received his MD from Creighton School of Medicine in 1987. From 1987 to 1990, he was an intern and resident at MetroHealth Medical Center in the Department of Physical Medicine and Rehabilitation in Cleveland, Ohio, moving up to chief resident in 1990-1991. He joined the Department of Physical Medicine and Rehabilitation at MetroHealth Medical Center as a Staff Physiatrist in 1991, simultaneously joining the faculty of Case Western Reserve University as Senior Instructor. He was promoted to Medical Director for Outpatient Rehabilitation at MetroHealth in 1997 and promoted to Assistant Professor at CWRU in 1999. Subsequently, in 2007, Dr. Kelly was appointed Chief of Service at Louis Stokes Cleveland DVA Medical Center for the Physical Medicine and Rehabilitation Service.

Dr. Kelly is known for his clinical dedication to the rehabilitative care of the amputee and the management of post-amputation pain syndrome and is recognized as an invaluable asset to the APT Center in these areas since his 2010 appointment. He has been nominated for and won multiple awards for excellence in clinical practices, the most recent being named among the top 5% of U.S. physicians.